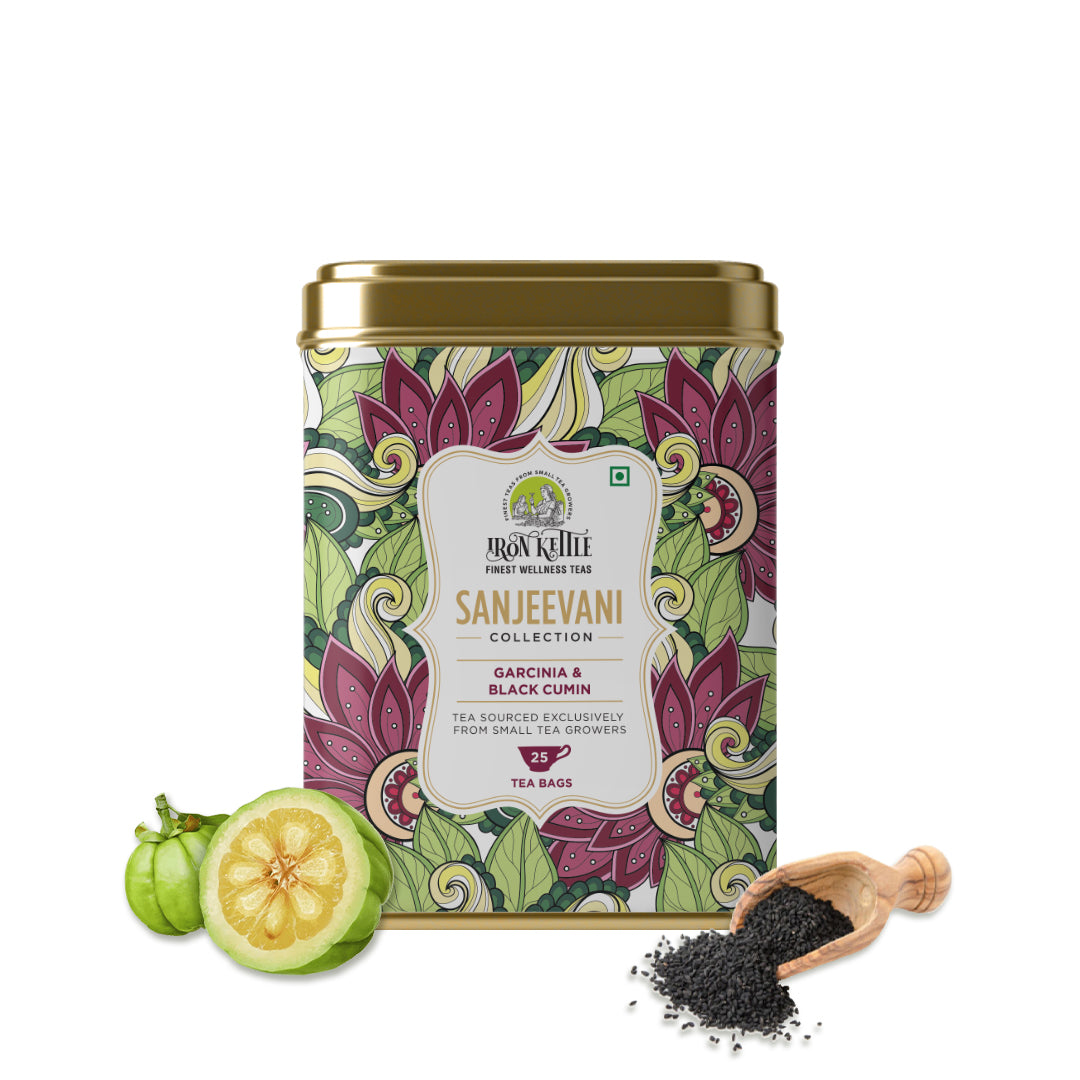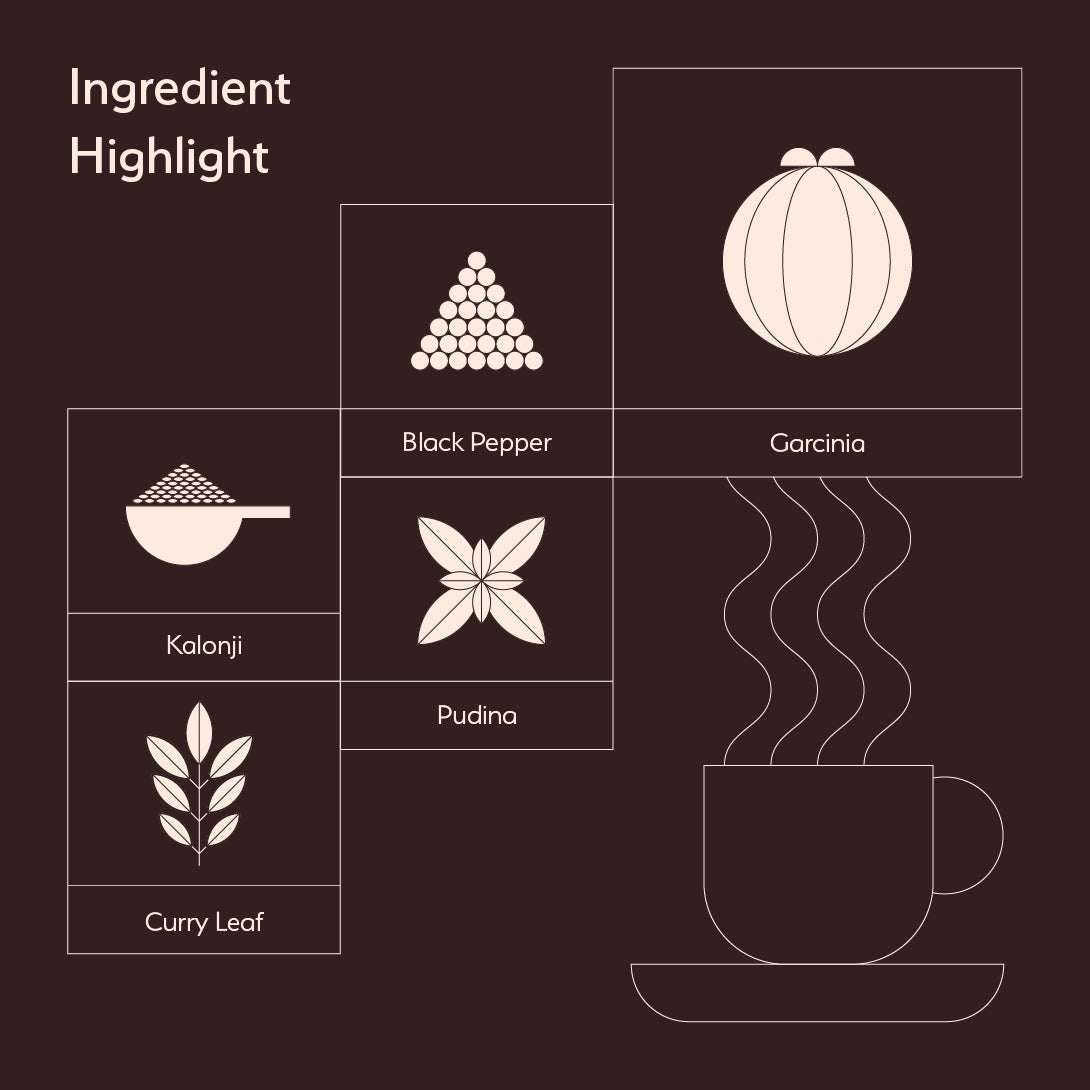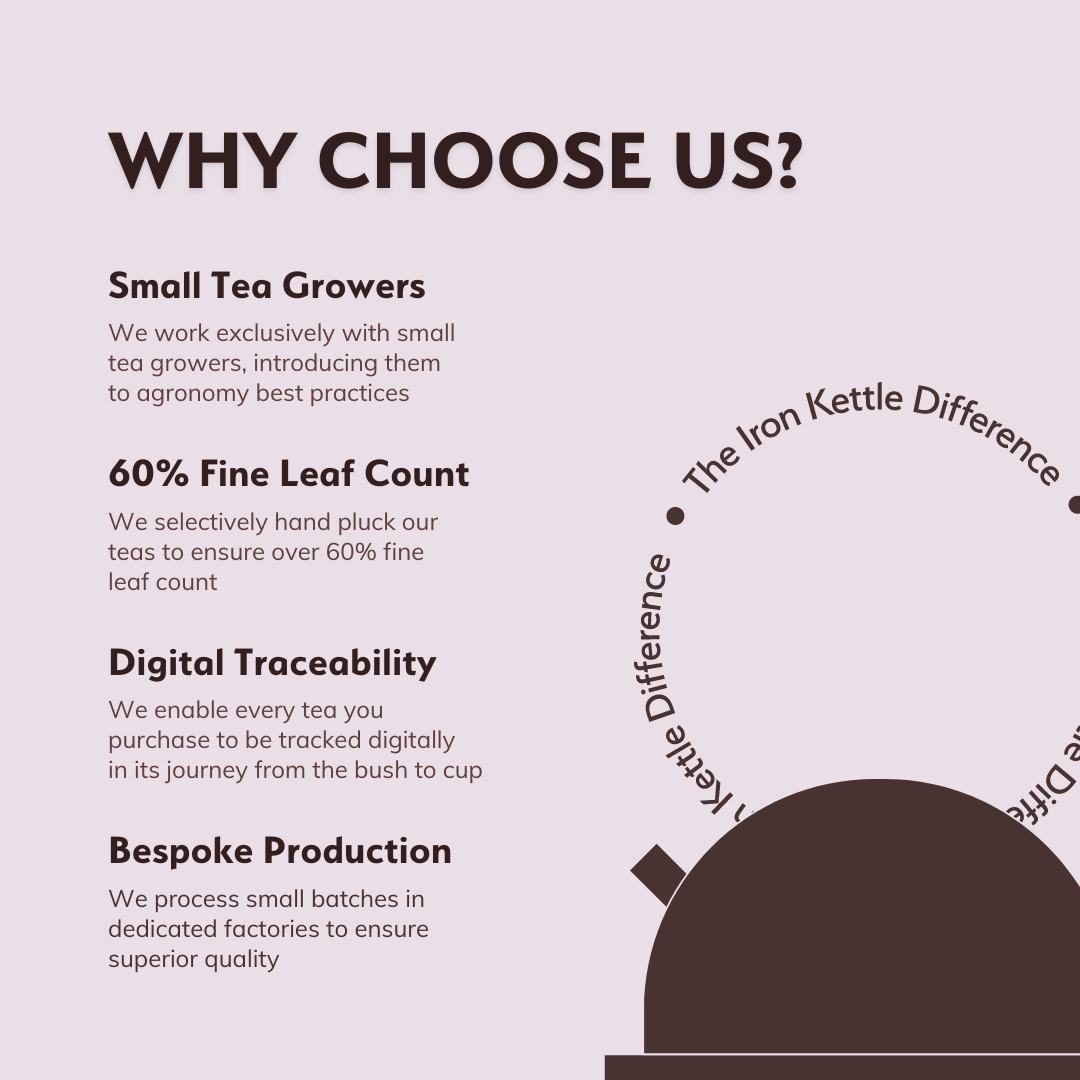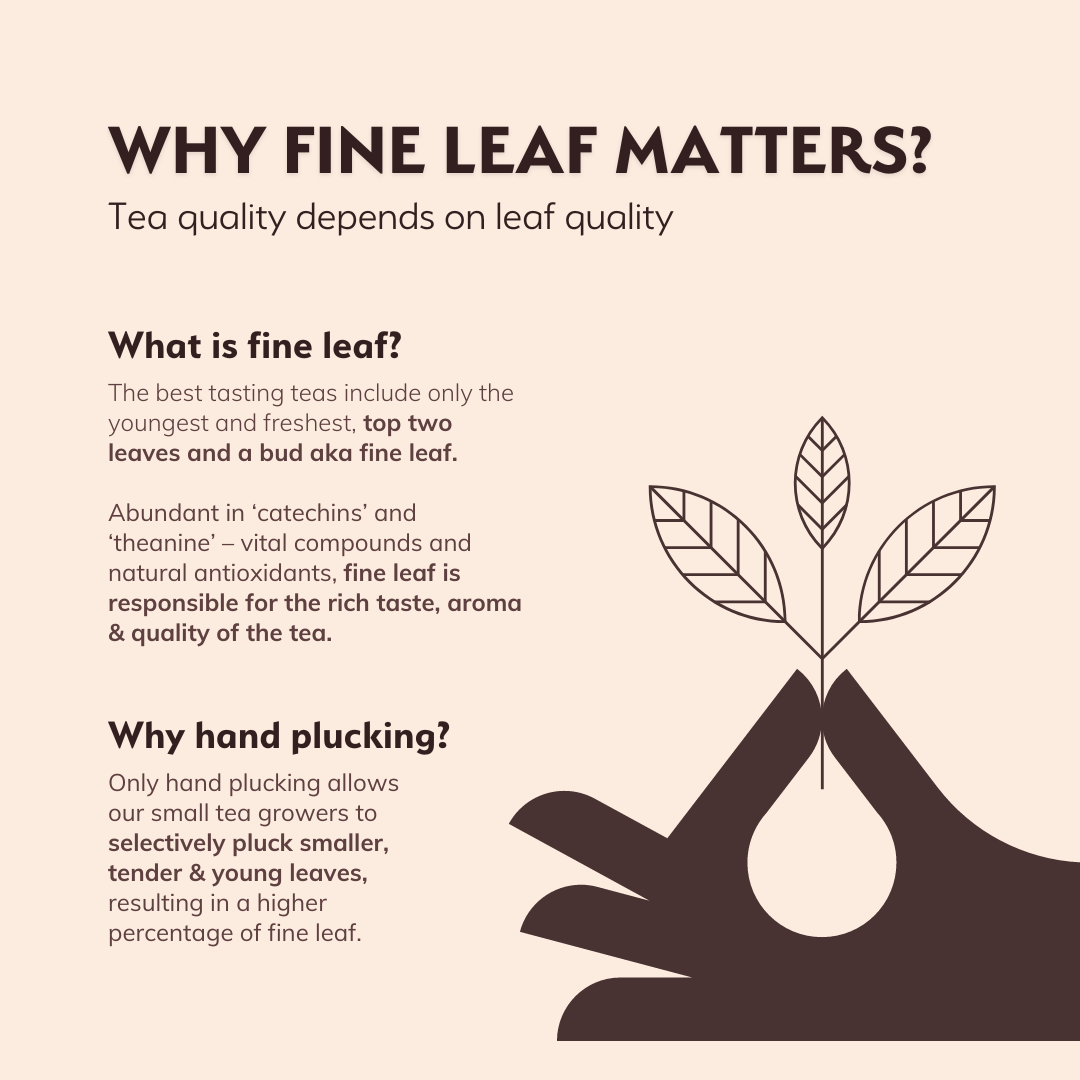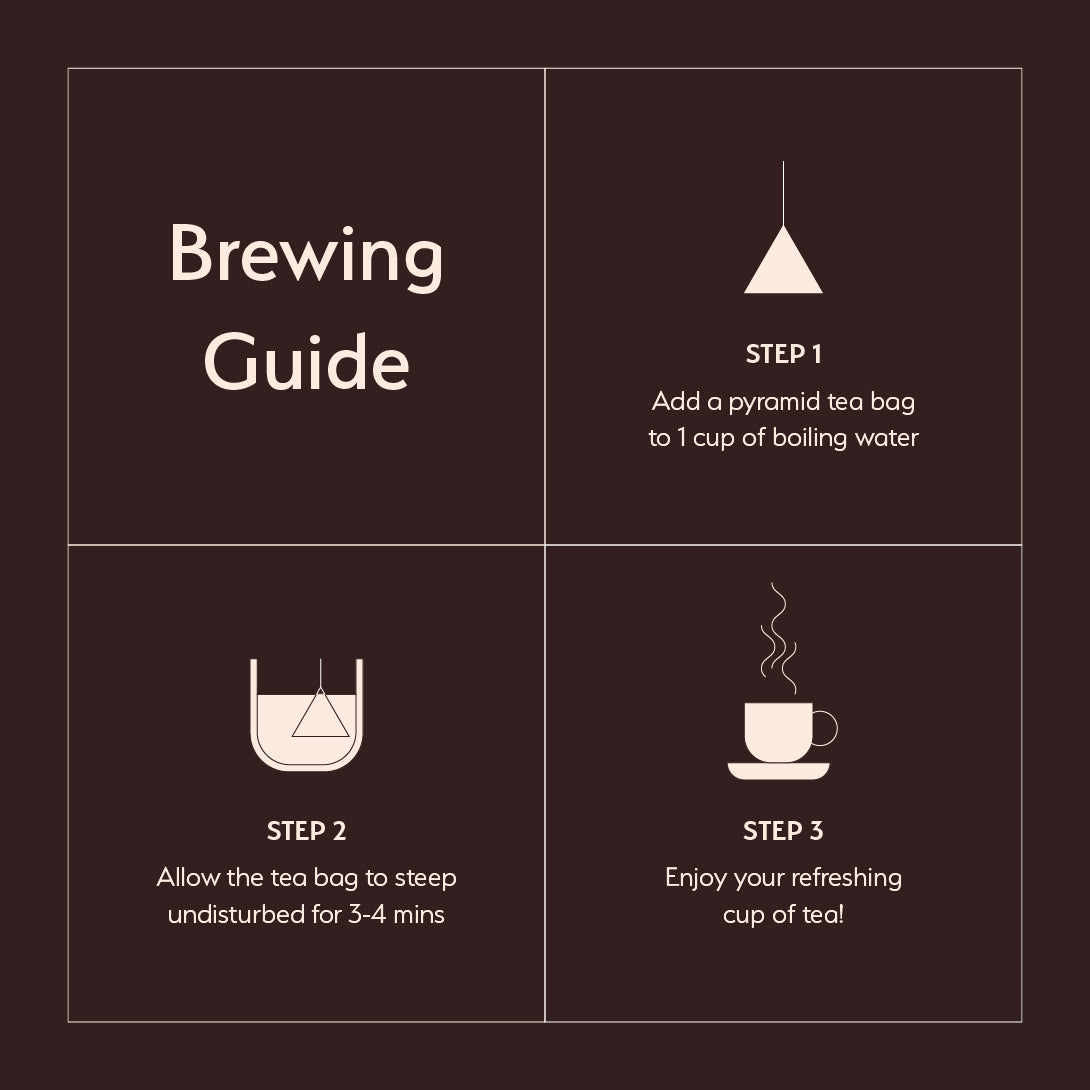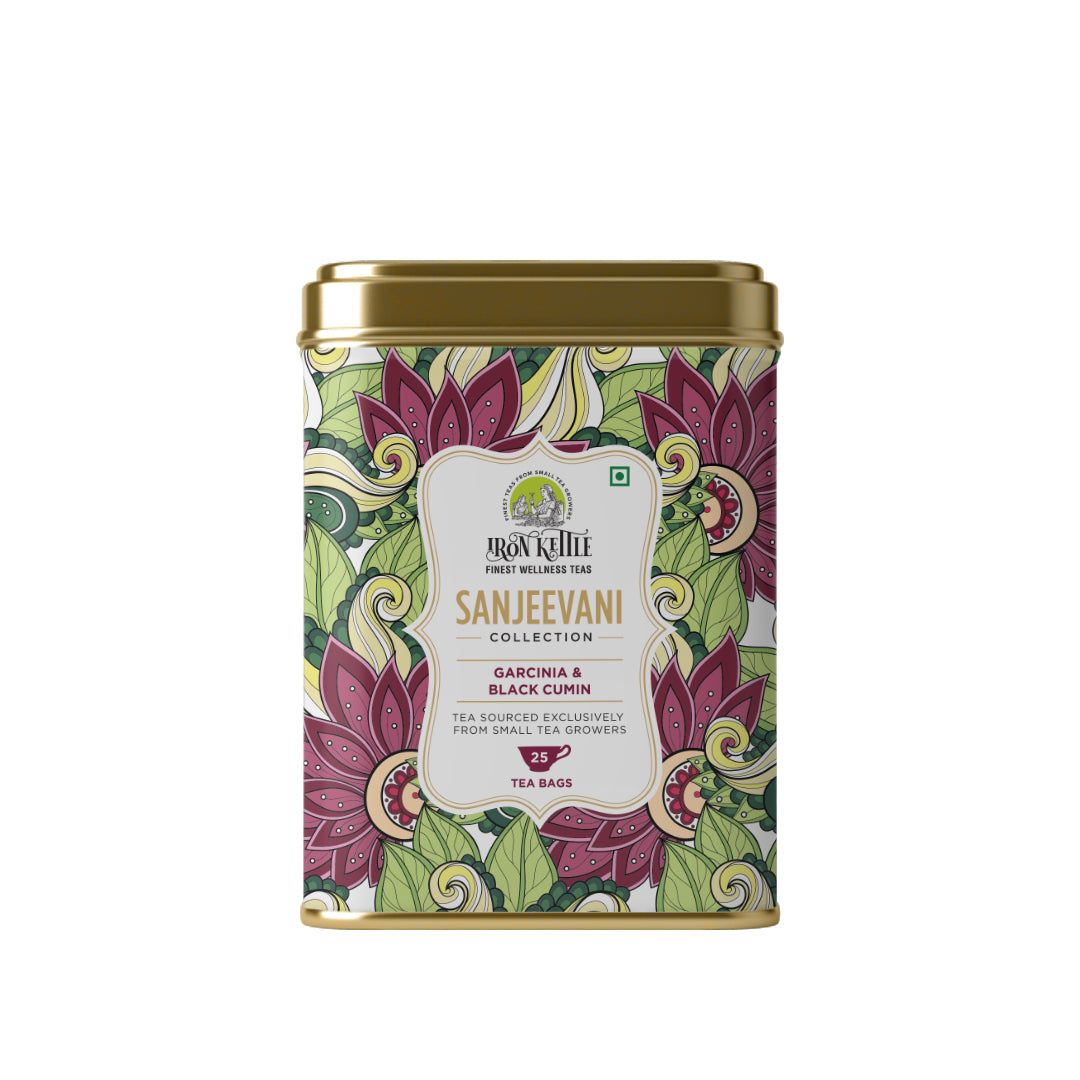 Sanjeevani Collections - Garcinia & Black Cumin Chai | Weight Management Tea
---
Looking for a natural way to manage your hunger and boost your metabolism? Look no further than Garcinia & Black Cumin blended with high grown Green Teas! Our super blend of Garcinia, Black Cumin, Kalonji and Pudhina provide you with a delicious, revitalizing tea and the power of natural ingredients to help you reach your weight goals.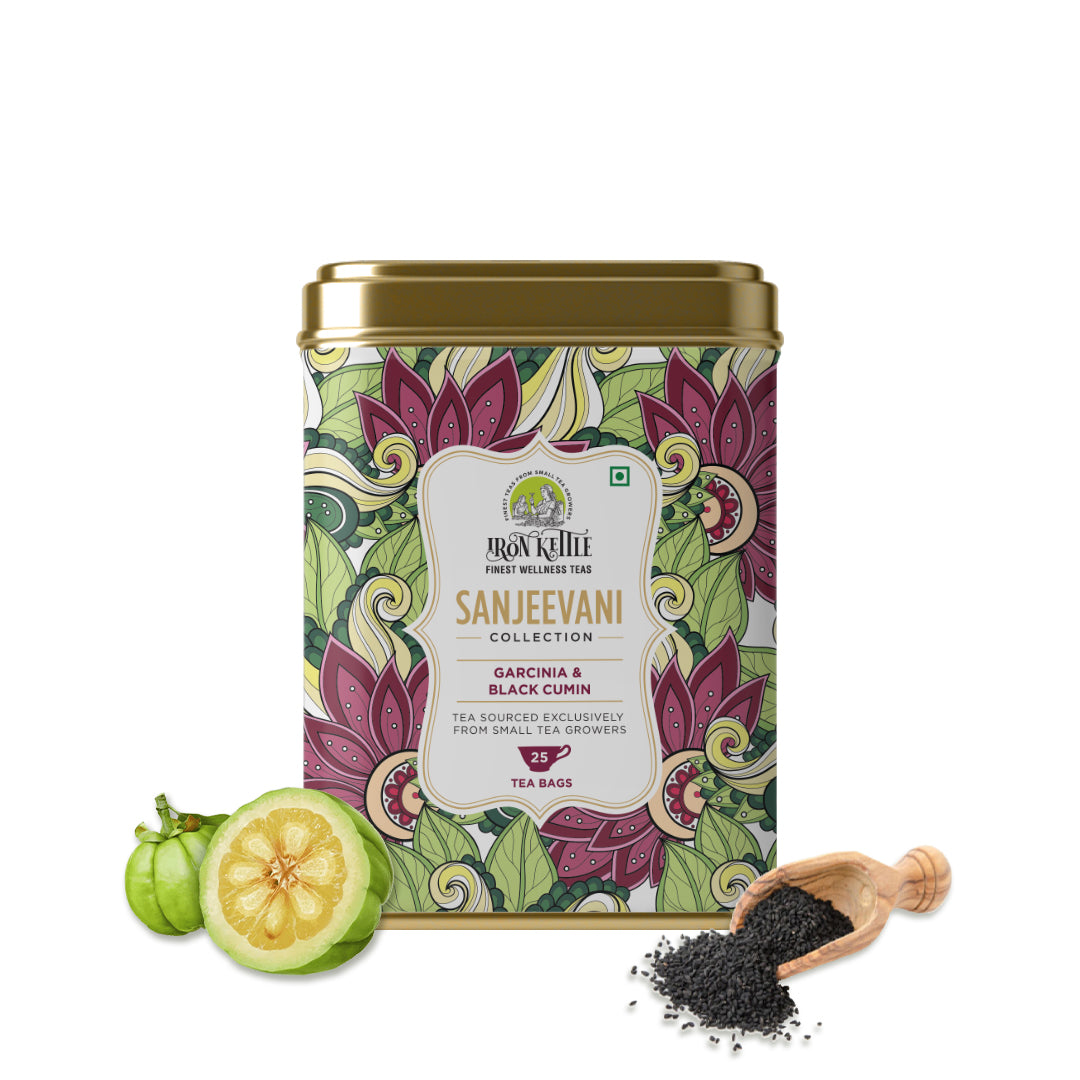 Iron Kettle is on a Journey to Make the Small Tea Grower a Respected Special Tea Grower.
This product has no reviews yet.
What is the Sanjeevani range of teas?

The Sanjeevani range of teas from Iron Kettle combines the finest Indian teas with traditional Ayurvedic herbs to create a unique wellness experience. These teas are carefully crafted to support various aspects of well-being and promote harmony of mind, body, and spirit.
What are the benefits of Sanjeevani teas?

Sanjeevani teas offer a multitude of benefits. They are known for their ability to support digestion, boost immunity, promote relaxation, and balance the body's energies. Each blend in our Sanjeevani range is thoughtfully formulated to target specific wellness goals and provide holistic support.
Can I consume Sanjeevani teas if I have specific health conditions?

While our Sanjeevani teas are crafted to support wellness, it is always recommended to consult with a healthcare professional if you have any specific health concerns or conditions. They can provide personalized guidance on incorporating these teas into your daily routine.
Do we provide access to Digital Traceability?

We are equipped to provide end to end tracking of our tea from its source to the end customer.