Save 10%
Sale price

Rs. 494.00
Regular price

Rs. 549.00
Save 10%
Sale price

Rs. 314.00
Regular price

Rs. 349.00
Save 10%
Sale price

Rs. 314.00
Regular price

Rs. 349.00
Save 10%
Sale price

Rs. 314.00
Regular price

Rs. 349.00
Sold out
Sale price

From Rs. 242.00
Regular price

Rs. 269.00
4.8
On sale
Sale price

From Rs. 199.00
Regular price

Rs. 249.00
0
Iron Kettle is on a Journey to Make the Small Tea Grower a Respected Special Tea Grower.
Write some content about what they says about your store.
Delight in our Teas
Our teas are made with the finest ingredients, so you can delight in every sip. Whether you're looking for a bliss morning or a relaxing evening cup pick-me-up, We have a tea that will delight your senses
View More Teas
Here's why you can trust us
Shop Teas of the Month
We work exclusively with small growers, introducing them to agronomy best practices...
View Products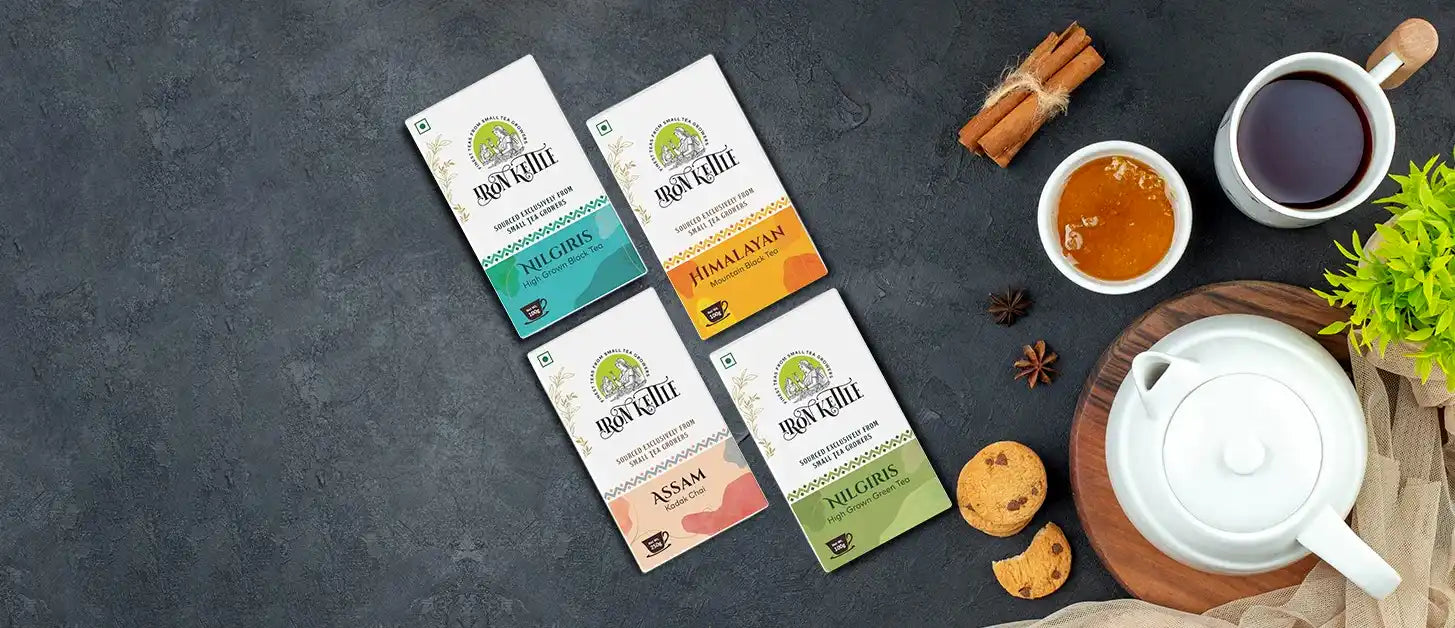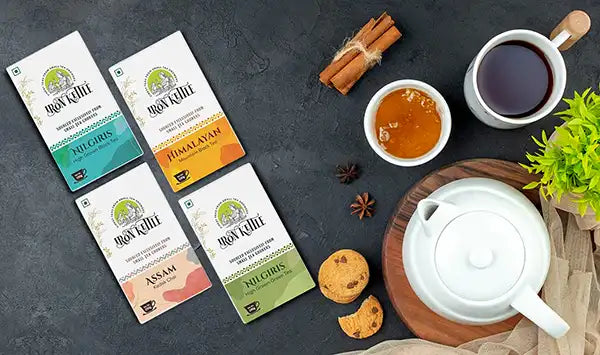 Nilgiris High Grown Black Tea
This is a high elevation classic orthodox tea (6600-8652 ft) from the Nilgiris. Two leaves and a bud are carefully plucked and processed with finesse to retain the unique floral attributes that best describe the Nilgiri teas
Himalayan Mountain Black Tea
This is a roasted black tea made from mixed high-altitude chinary clones. It represents the best of every season, with a mellow floral aroma of spring teas but with the sweetness and body reminiscent of a summer or autumn tea.
Assam Kadak Chai
This is a classic Assam summer CTC blend, made with leaves sourced from small tea farmers in Rajgarh village, Udalguri in Assam
Nilgiris High Grown Green Tea
A high elevation green tea made in the Chinese style by pan-roasting. It has the classic vegetal flavours along with the aroma characteristic of a Nilgiri tea