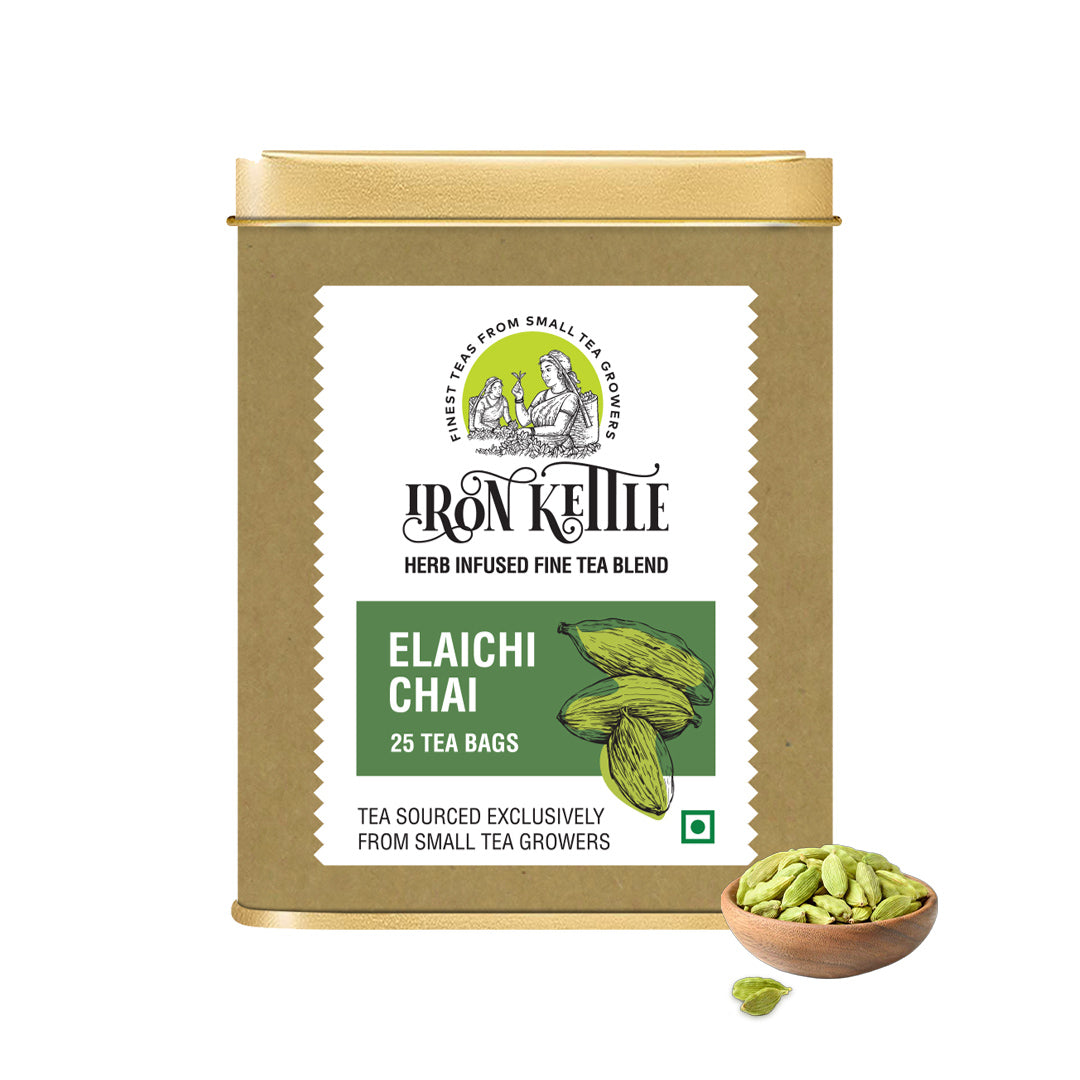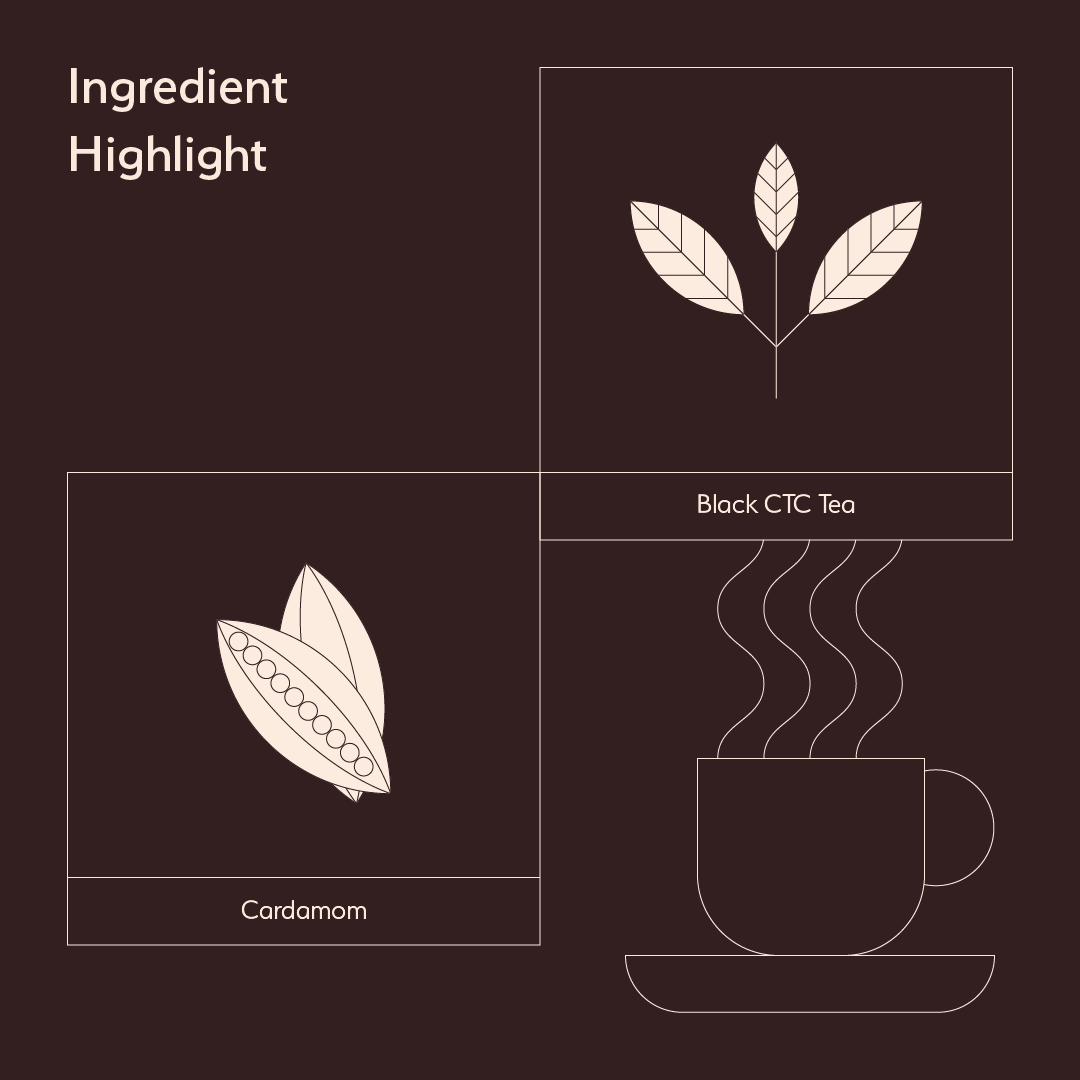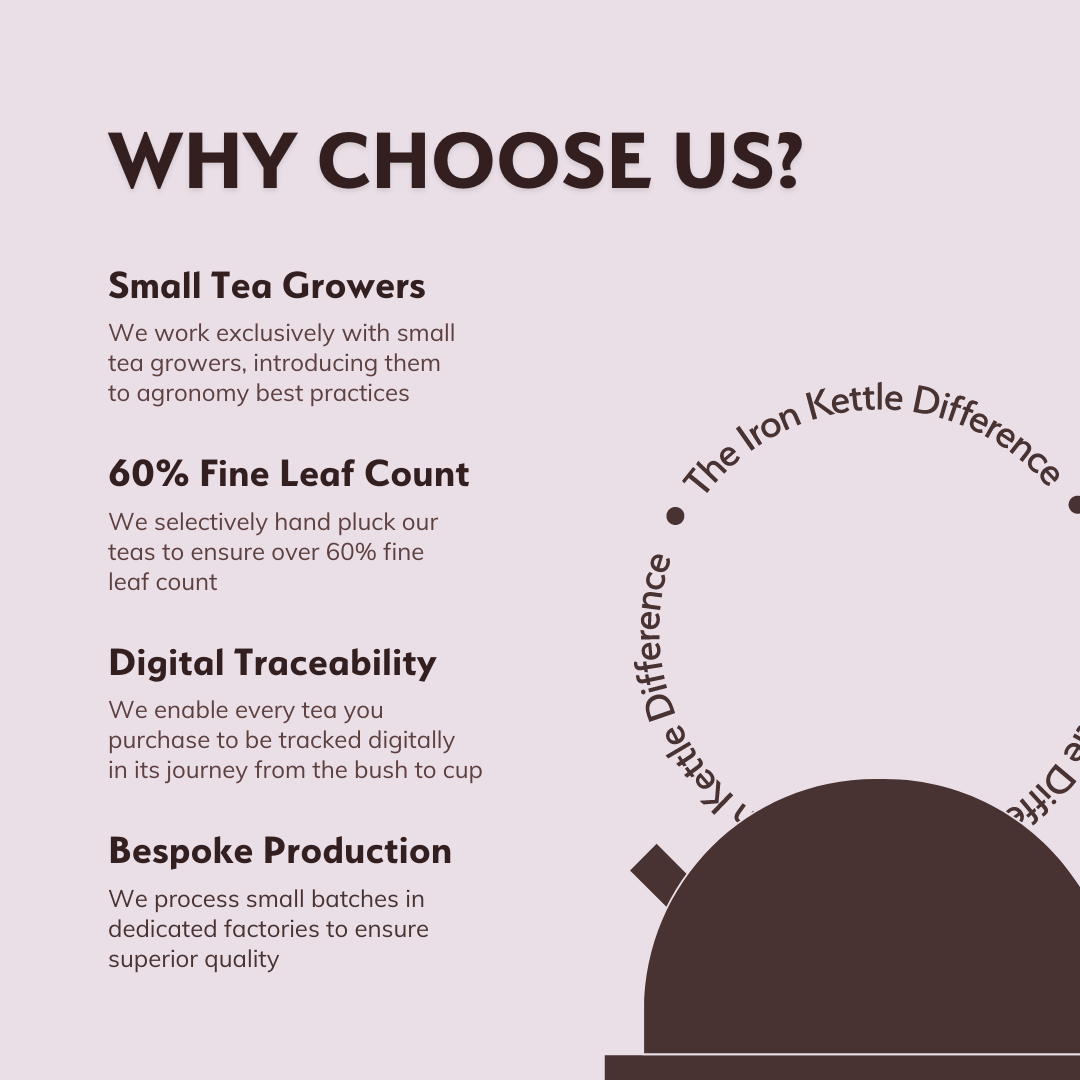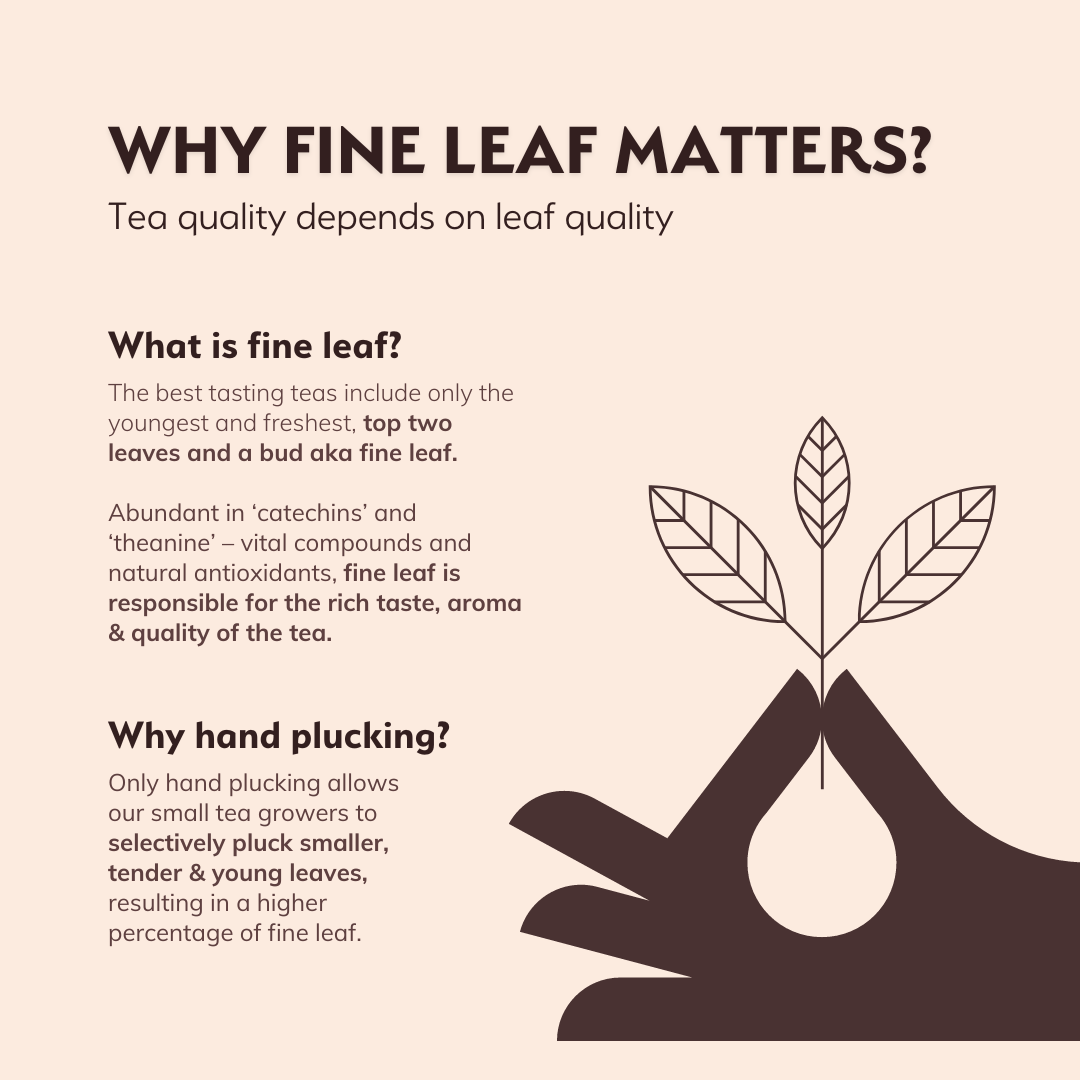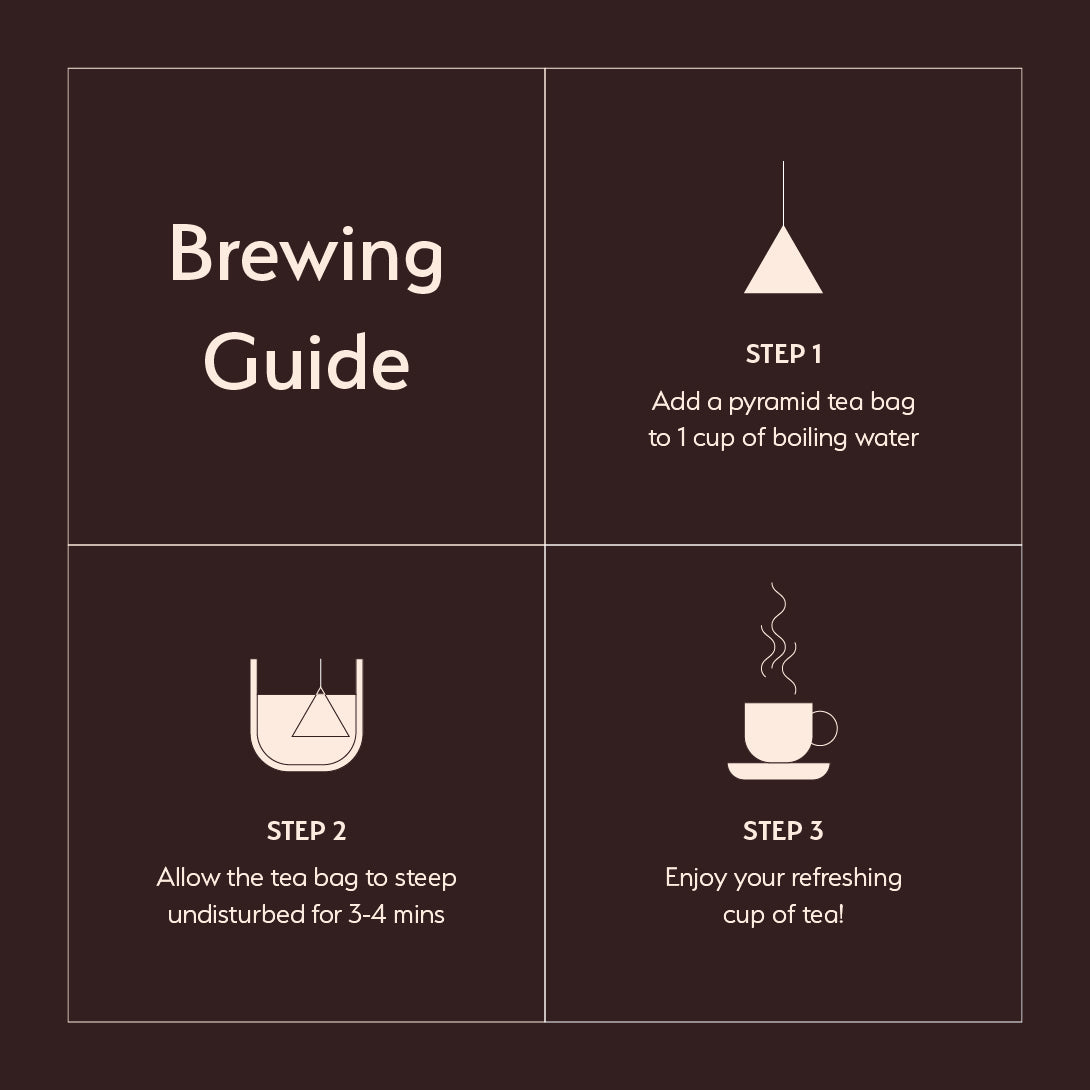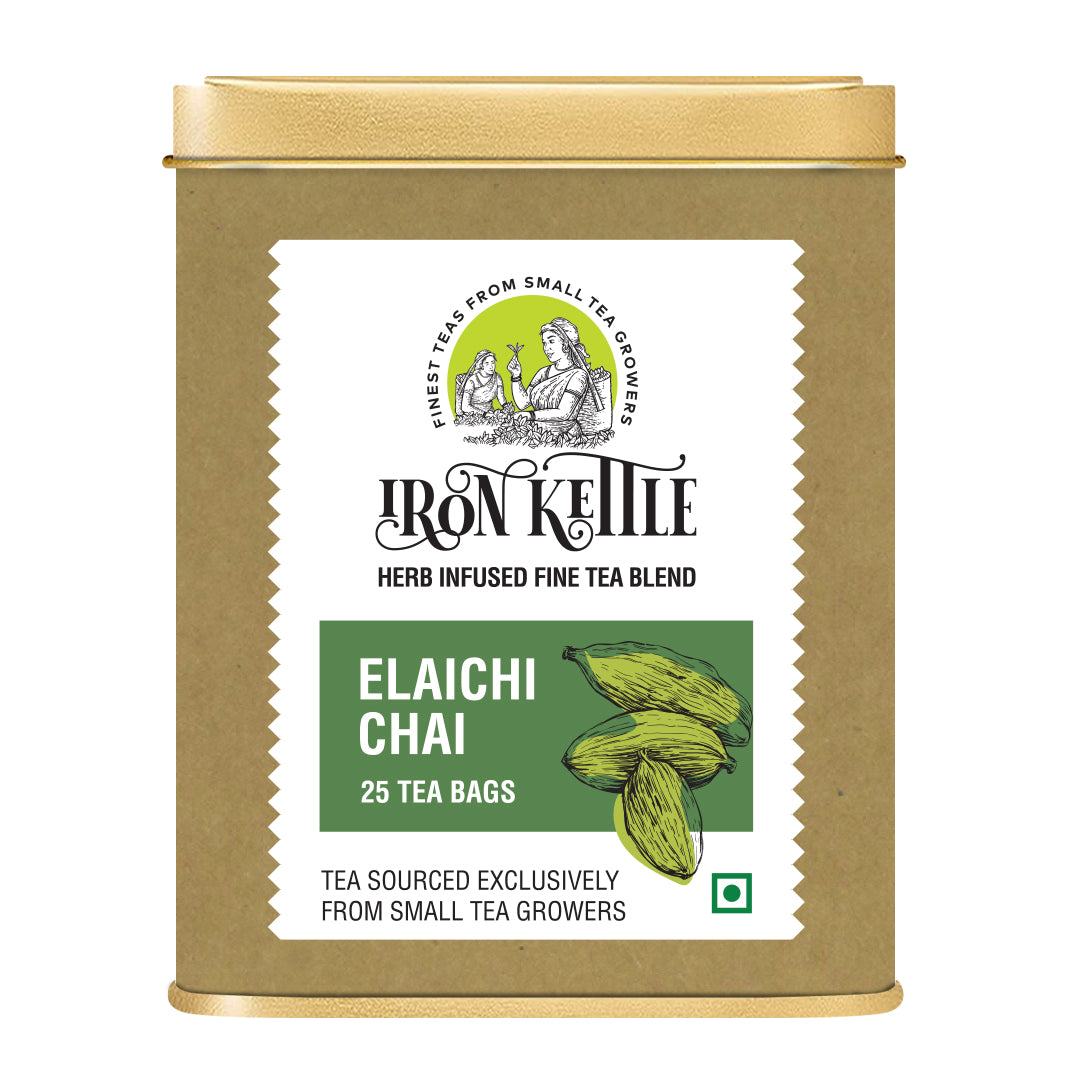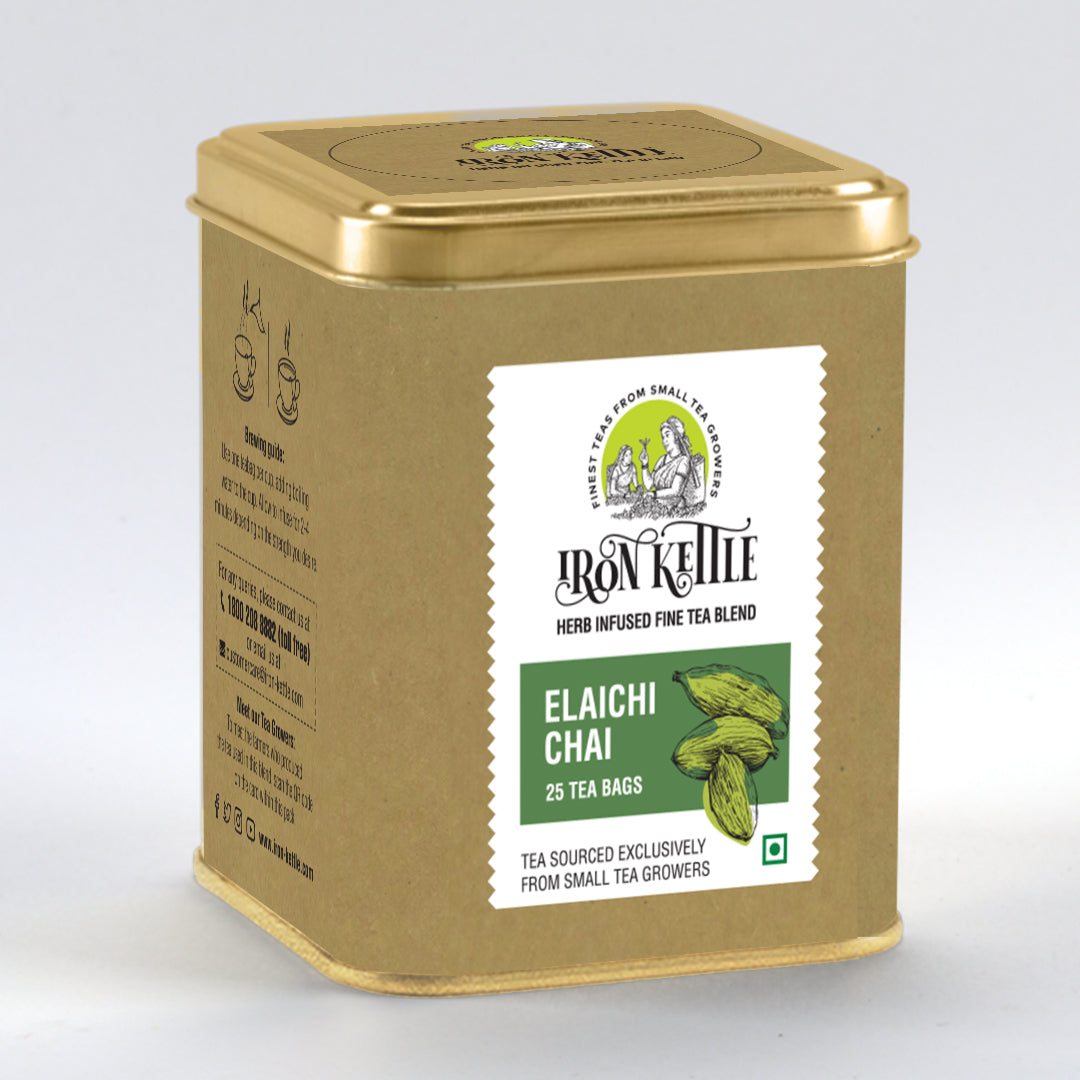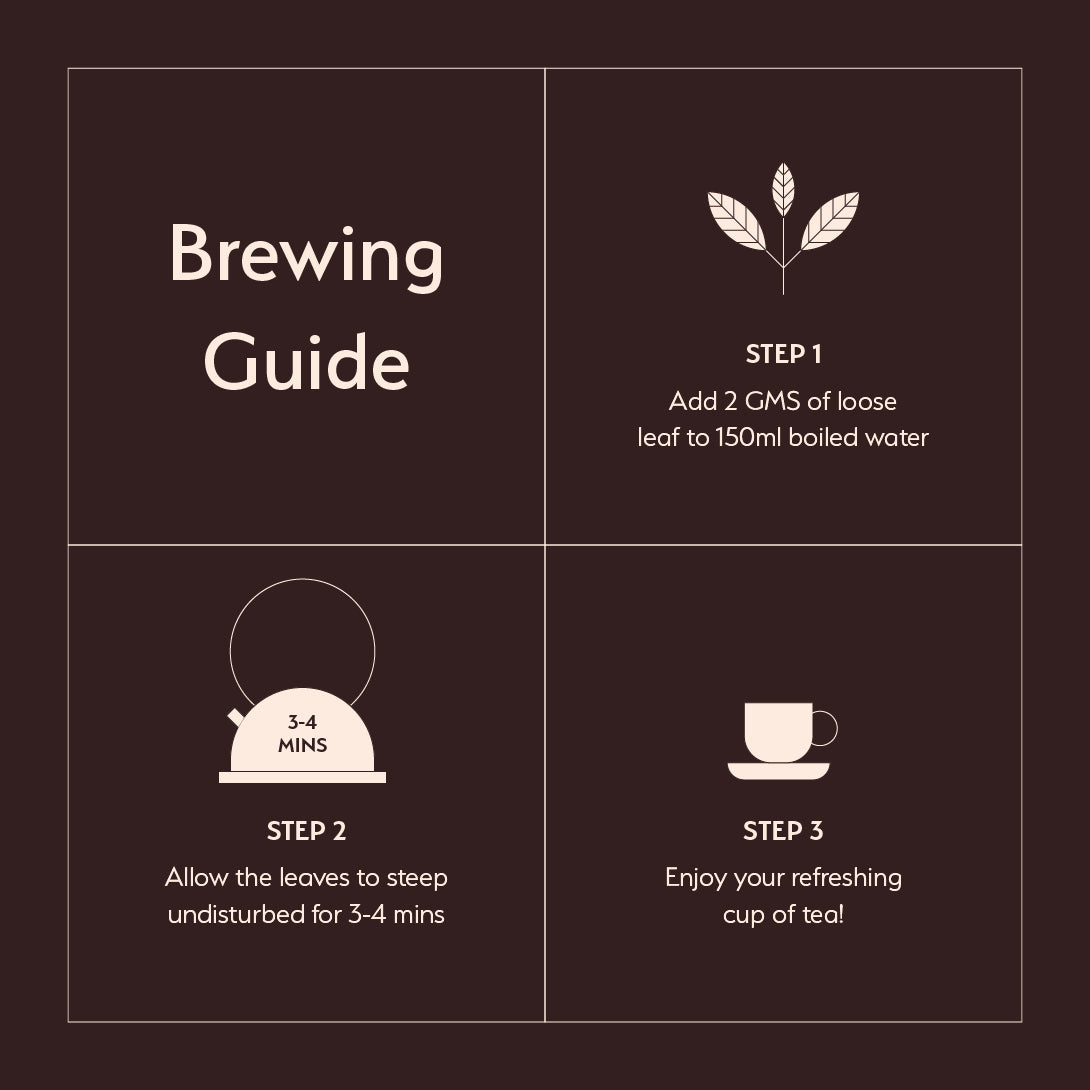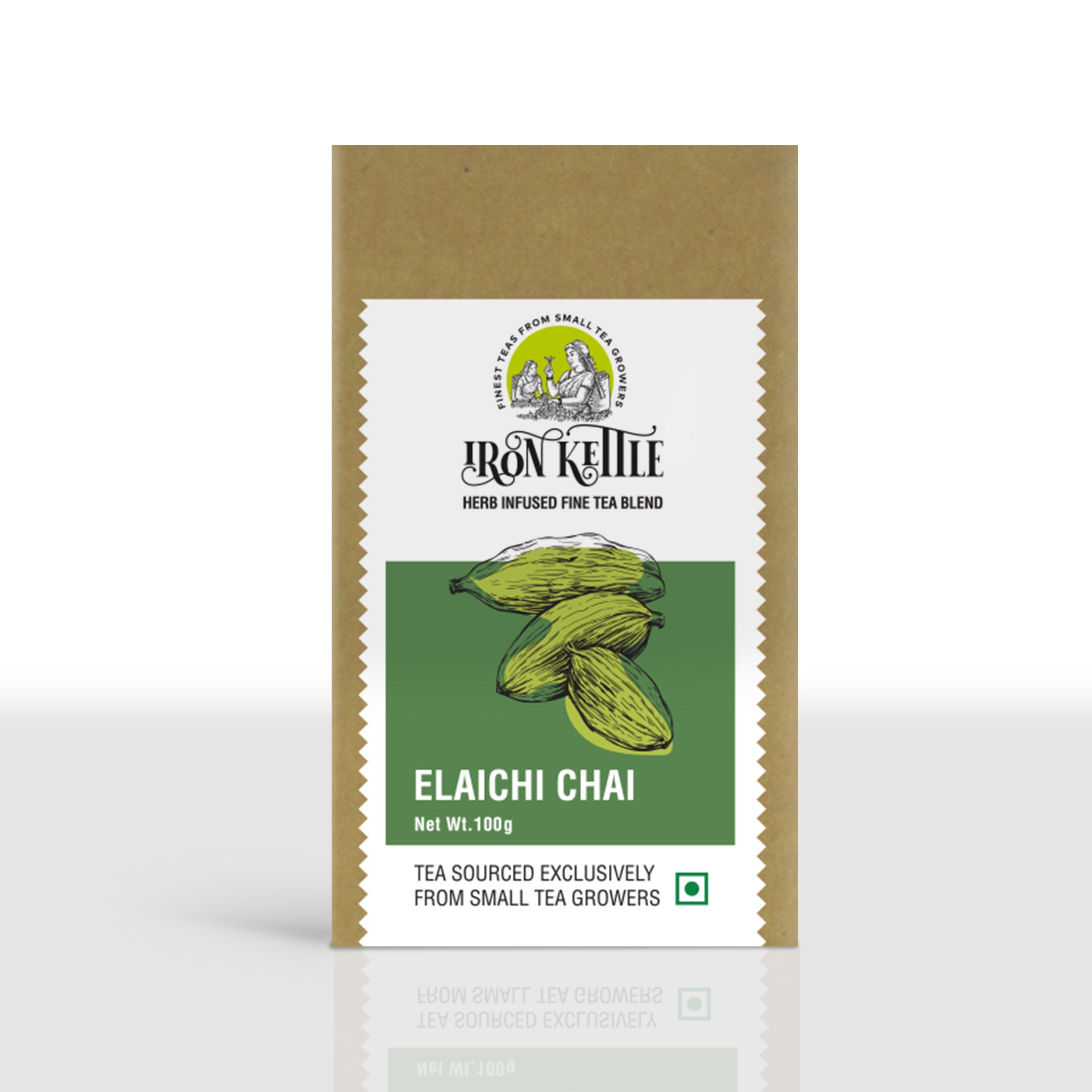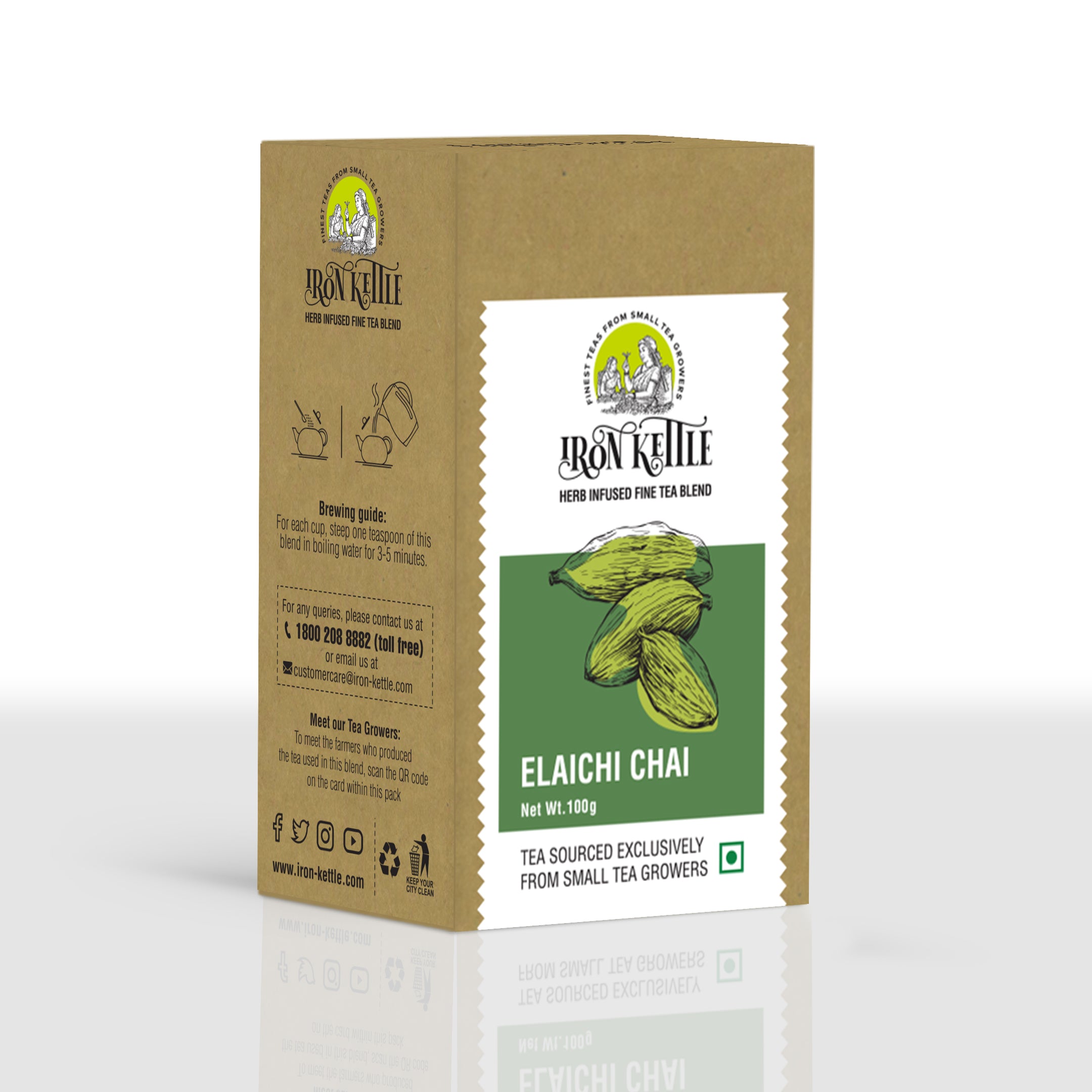 Cardamom Black Chai
---
A fine blend of high grown black tea with India's favourite spice - cardamom for an invigorating cup of tea.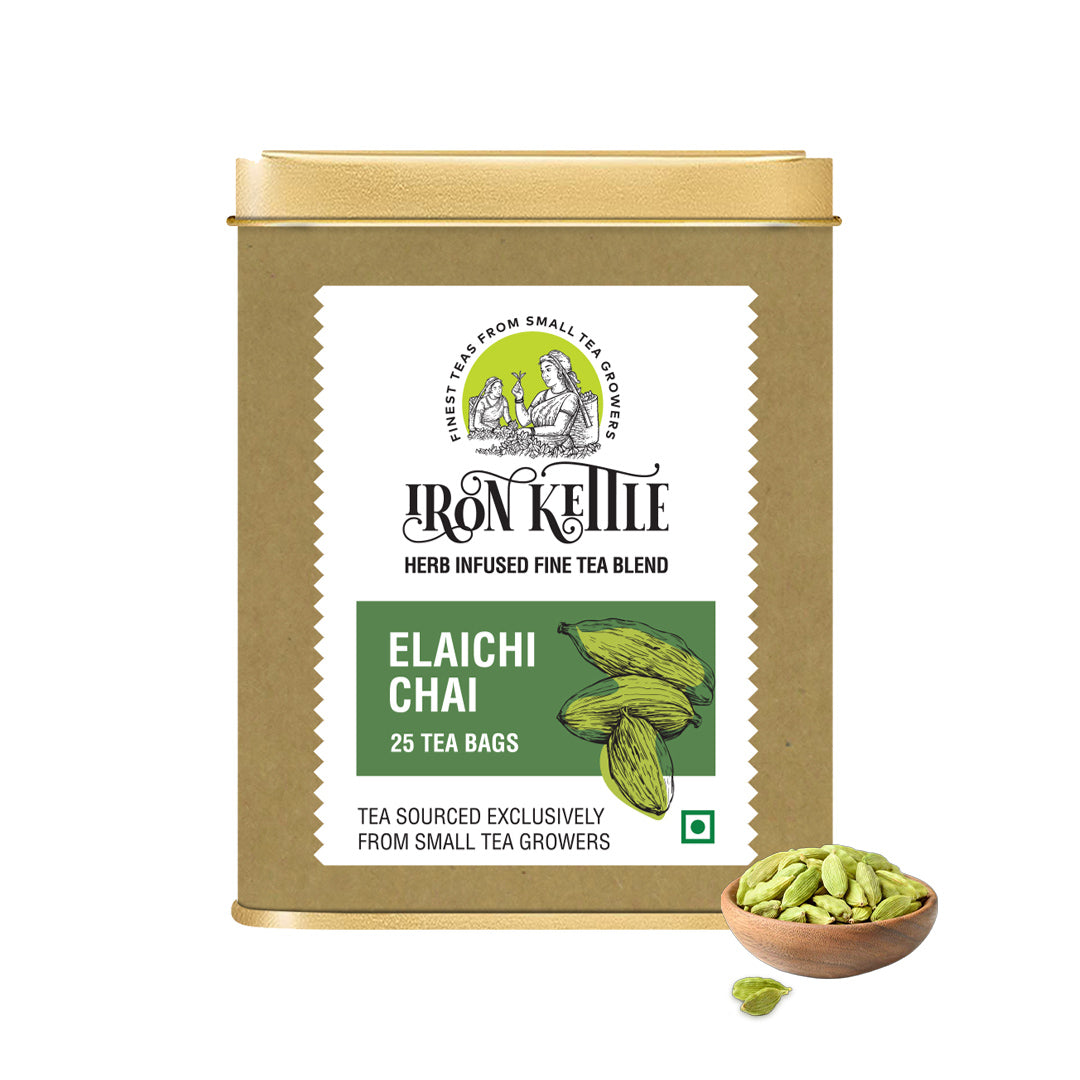 Iron Kettle is on a Journey to Make the Small Tea Grower a Respected Special Tea Grower.
This product has no reviews yet.
Where does Iron Kettle source its tea from?

Iron Kettle sources its tea from the prestigious tea-growing regions of Assam, Nilgiris, and Nepal. These regions are renowned for their rich tea heritage and produce high-quality teas with distinctive flavours.
Are the flavourings used in Iron Kettle's teas natural?

Yes, at Iron Kettle, we use only natural flavourings to enhance our teas. We believe in preserving the authenticity and purity of the tea leaves while incorporating complementary flavours to create a delightful tea experience.
How should I brew flavour teas for the best taste?

Our flavour teas are carefully packaged to ensure maximum freshness. When stored in a cool, dry place away from direct sunlight and strong odours, they can retain their freshness for up to 12 to 24 months. We recommend consuming them within this period to enjoy the best flavours.
Can I return or exchange flavour teas if I am not satisfied?

Due to the nature of our products, we do not accept returns or exchanges for flavour teas unless there is a quality issue or error in your order. If you have any concerns or issues with your purchase, please contact our customer support team, and we will be happy to assist you.